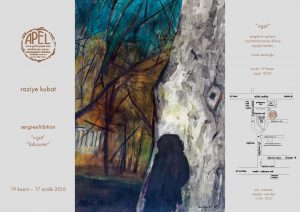 19/11-17/12/2016 / GALLERY APEL / İSTANBUL
''labourer''
Raziye Kubat's new exhibition, IRGAT (Laborer), which consists of four different groups of work, will open on November 19th at 6:00 p.m. at Gallery Apel.
Excerpts from Büşra Ersanlı's comprehensive article on The Laborer:
"Gurbet Kuşları (Birds of Exile) the artist says, 'is the unearthing of her forgotten joint work and bidding a fond farewell to the project.' These are mixed technique on wood. These works interplay word with image…a discussion between a painter and a poet. The poet looks at the painting and writes, the artist hears the poem and paints. Obviously they met in the motherland of exile. Purple-black prayers are on these paintings, along with those who fled and those who could not escape.
The most comprehensive part of the exhibition, Irgat (Laborer), is a journal of the artist's most recent period. Her bird's-eye view within clouds of Bey Mountains in Malatya; Yanni, her cat; the meaning of simplicity; non-social gender roles; journeys; the ballerina-cat at Aya Yorgi in Istanbul; toss-pillow bride in Famagusta; the escape of Nazım Hikmet's grandfather to Kız Kulesi (Maiden's Tower); stinging nettles lush green; and the soft concrete waving in Berlin.
Among the 'photos from the Laborer's window' (edition prints) are a crow's pink welcome, folds of a bed spread, flirtatious on the terrace, rose geranium hanging, green color of pepper, a bird's wing…
For a long time Raziye had produced dyptyc wooden books which were displayed around the world including the Library of Alexandria. Her works from those periods are both worldly and ethereal, like prophet and flower, like lectern and holy books…
Each work is the result of intense, perhaps painful, labor. The artist embraced the name Laborer in this process, acquiring the intoxicating permanence of art through life's burden."
19/11-17/12/2016 / GALERİ APEL / İSTANBUL
''ırgat''
Raziye Kubat'ın dört farklı grupta toplanan işlerinden oluşan "Irgat" adlı sergisi için Büşra Ersanlı'nın sanatçının atölyesinde yazdığı sergi metninden notlar:
"Gurbet Kuşları" çalışması, sanatçının deyimiyle rafta kalan ortak çalışmanın kendi adına olanı gün yüzüne çıkartması ve proje ile helalleşmesi gibi.  Ahşap üzerine karışık teknikle yapılmış. Bir söz- resim etkileşimi bu eserler, bir şairle bir ressamın muhabbeti… Resime bakan dizeler yazmış, dizeleri dinleyen yeni resim yapmış. Belli ki gurbetin anavatanında buluşmuşlar. Bu resimlerde mor-kara dualar, uçanlar ve kaçamayanlar var.
En kapsamlı bölüm "Irgat" son döneminin güncesi gibi: Bulutlar arasında Malatya Bey Dağlarına kuşbakışı bakışı, kedisi Yanni  ve sadeliğin anlamı, toplumsal olmayan cinsiyet, yolculuklar, İstanbul Aya Yorgi'de balerin kedi, Magosa'da kırlent gelin, Nazım Hikmet'in dedesinin Kız Kulesine kaçışı, ısırganlar yemyeşil ve Berlin'de dalgalanan yumuşak beton.
"Irgat"ın penceresinden fotoğraflarda da karganın pembe selamı, yatak kıvrımları, balkonda edalar, askılı "arap saçı", dolmalık biberin yeşili, kuşun kanadı…
Raziye geçmişte uzun bir vakit ahşap kitaplar yapmış. Dipdik olarak hazırlanan bu kitaplar bir çok ülkeye hatta İskenderiye Kütüphanesine kadar gitmiş. O dönemden işleri, hem dünyevi hem de uhrevi, peygamber ve çiçek gibi, rahle ve kutsal kitaplar gibi…
Her bir çalışma, yoğun emek, belki sancılı üretim; kendisi bu süreçte IRGAT adını benimsemiş, sanatın uçuran kalıcılığını hayatın yükünden edinmiş."
Büşra Ersanlı'nın geniş kapsamlı  sergi yazısı : Bianet Kültür Servisi / http://kulturservisi.com/p/guzel-sanat-ile-yakinligim-ve-raziye-kubatin-cocuku
Irgat Serisi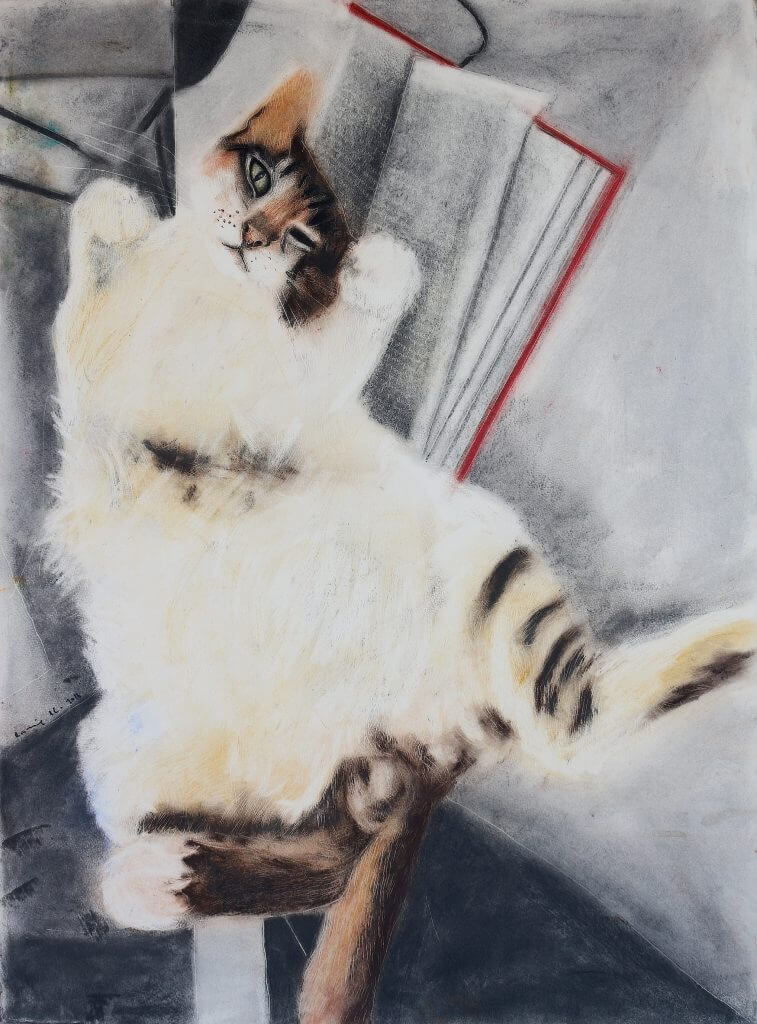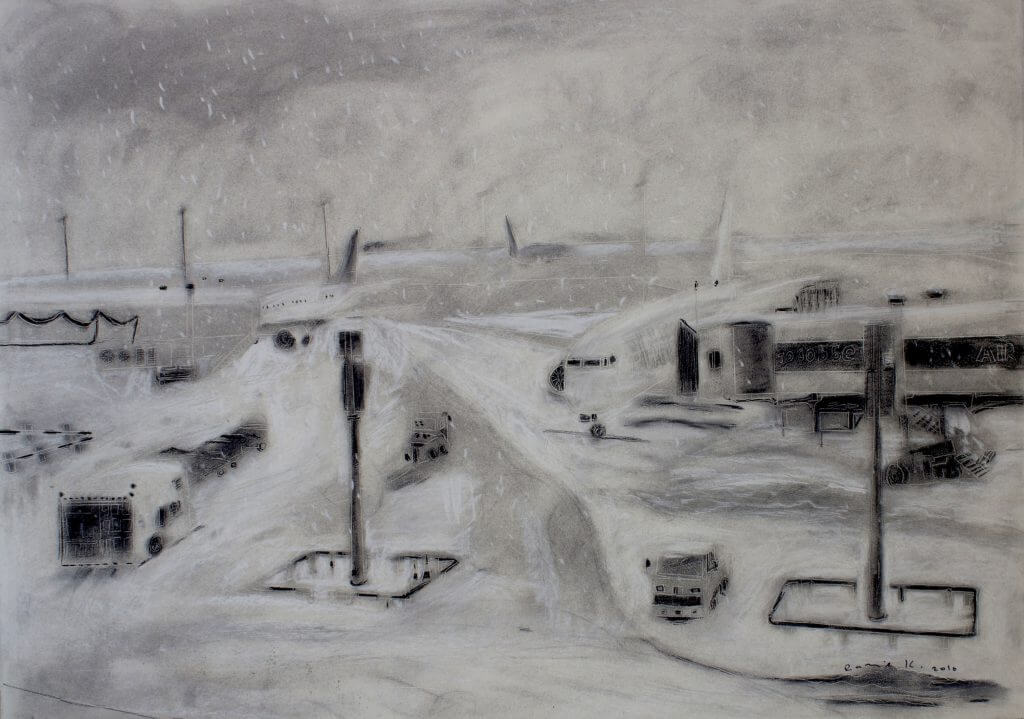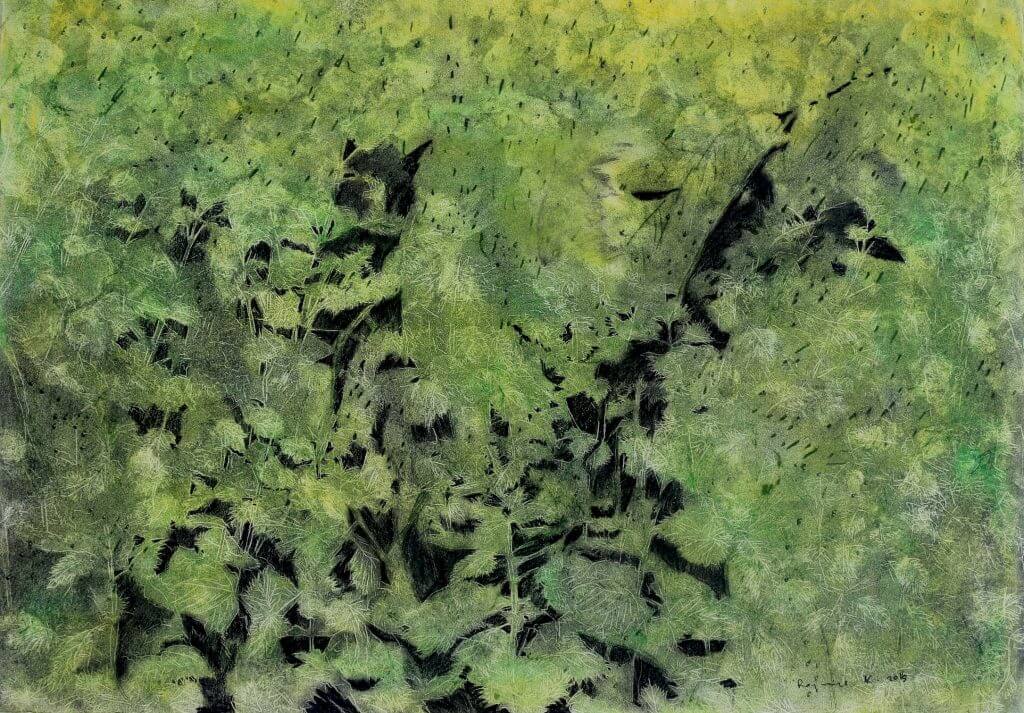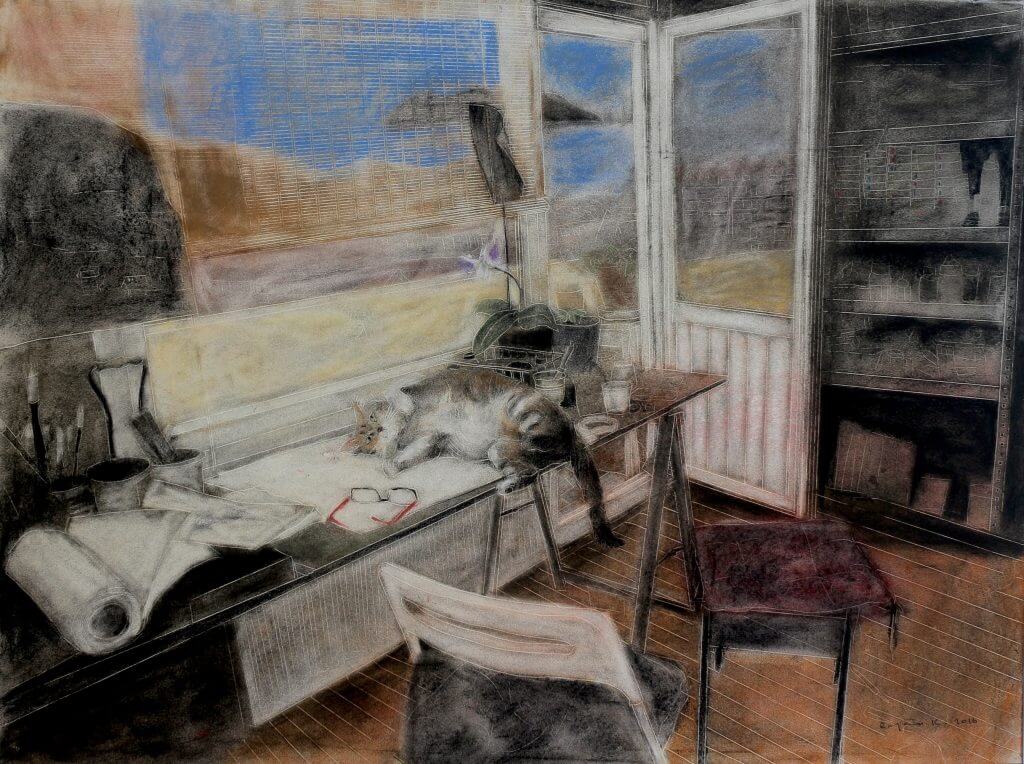 Irgat'ın penceresinden  / From her window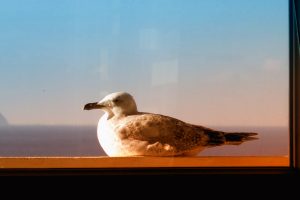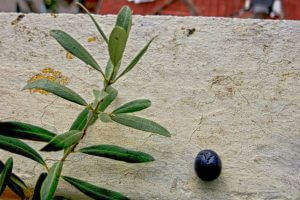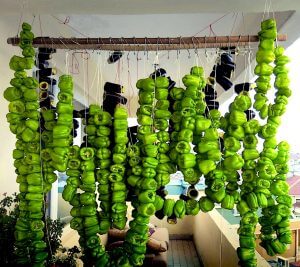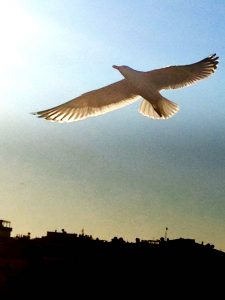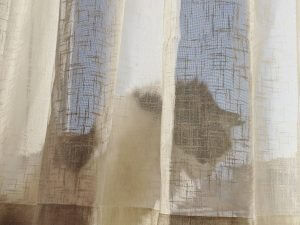 "Exile birds" Series / Gurbet Kuşları Serisi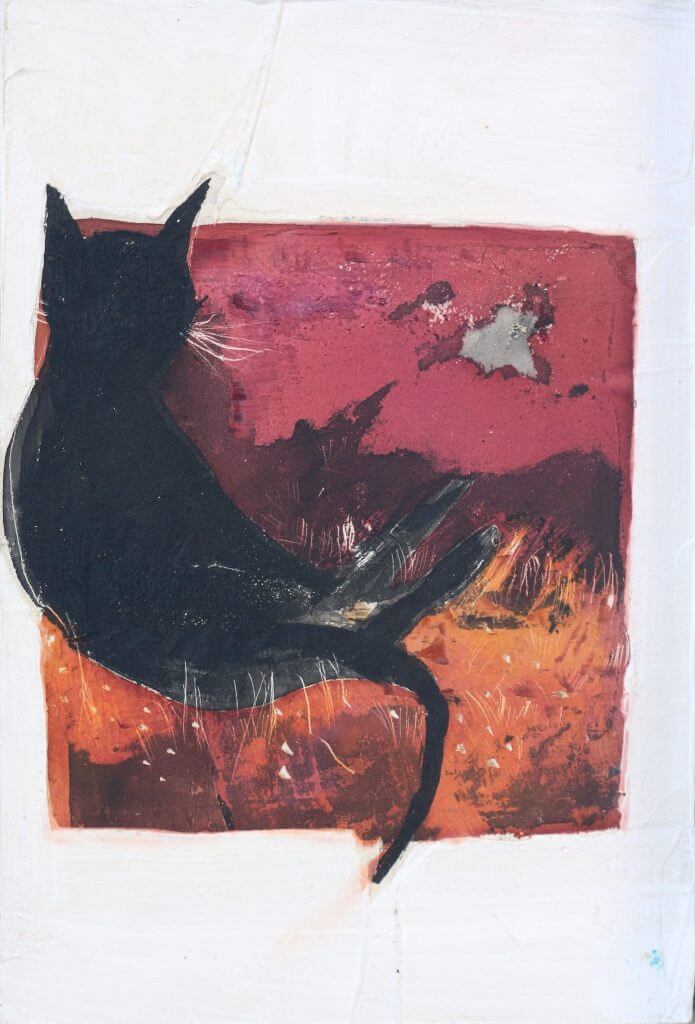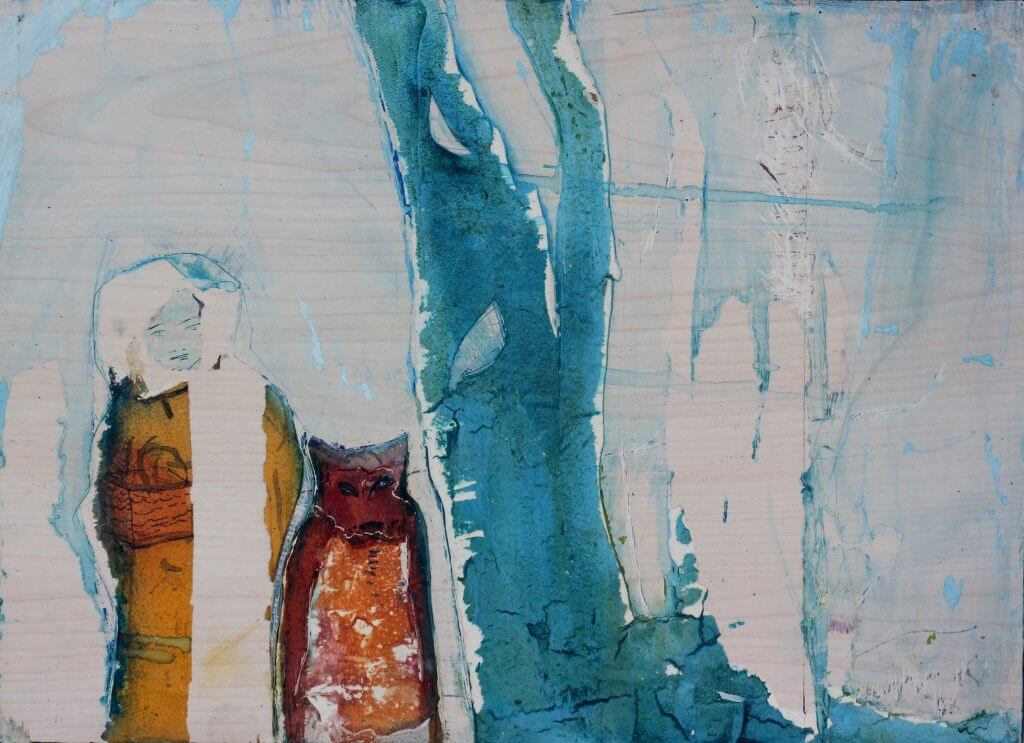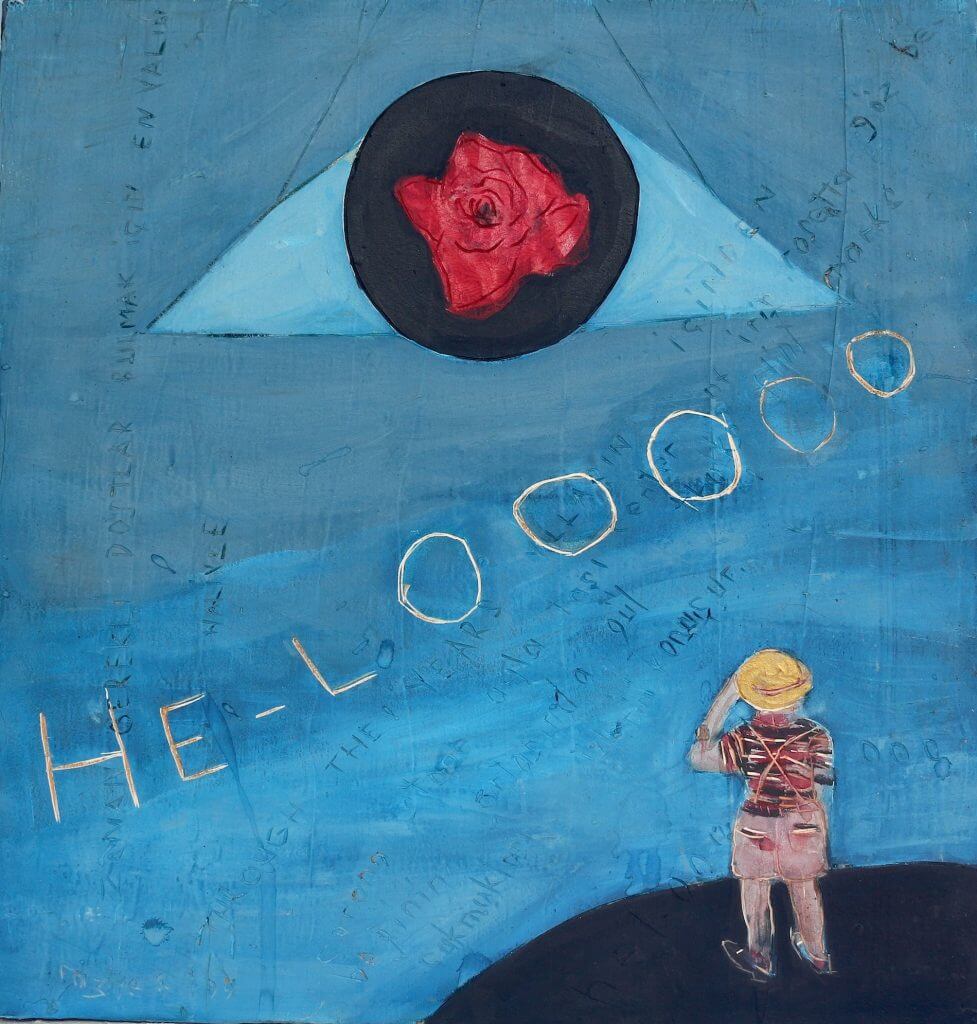 From Exhibiton Labourer  Photos