Night Flight
Night Flight – Tütün Deposu – 2021 – Istanbul
night flight
r a z i y e k u b a t
20.05 – 30.07
text presenting the exhibition
seda yavuz
scenography
mert karaçıkay
thanks to
alper şen, beral madra, seda yavuz, mert karaçıkay,
umut südüak, evrim kavcar, anadolu kültür ve depo ekibi, canan pak, elif köksal, tenzin kendrick, gülfem köseoğlu, günseli kartay, ali albert salah, ludmilla büyüm
musings
nil akat, almıla akdağ salah, kürşat akyol, sabine küper büsch, atilla dirim, eser öykü dede, yıldız göney, esma karadoğan, ishak kocabıyık, songül miftakhov, ayşecan terzioğlu, tuğçe tuna, vahit tuna, zeynep öz, ayşegül denizci uğur
animals
geyik, ceylan, su kaplumbağası, fil, turna, cam kurbağa, maymun, keklik, kırmızı tilki, tavşan, kaplan, aslan, yaban tavuğu, pangolin, sincap, salyangoz, at, ejder, kurt, ayı, serçe, baykuş, inek, deve, kedi, köpek, horoz ve yanni
Representation and Grace
"And I will be faithful to
you, as though a bark
devoting itself to the shade
of the tree it belongs to."
José Saramago, Cain1
Could we conceptualise the humankind's effort to explore nature, and then itself, as a process of
survival, consolidation and exercise of power respectively? In the archaic period of the ancient Greek world, philosophers of nature resorted to a method consisting of studying animals to deepen their knowledge of human beings which, by itself, could be considered to be an early practice of fable writing. In this particular ancient world animals were, to a certain degree, associated with power as they became symbols for the gods. Which animal(s) would we choose to describe ourselves? We can extend our list of associations beyond the first animals to come to mind; tiger, lion, horse, dog, eagle and so on. We formulate these similarities due to the symbolism that has been in the making since the first people to settled down. When addressing the "symbol", we would conceptualise this ancient practice, which we call art, alongside the history of representation until about 200 years ago. Could a thinking about word and image beyond their culturally agreed upon meanings possible?
Raziye Kubat is an artist who does not separate her adventures in art and life, avoids big words and questions art in terms of how it comes into being. With her faithfulness to nature, she has been making Night Flight since 2017, which includes paintings, prints, texts that she wrote or commissioned, and video works. Before producing the works for this exhibition, she had realised the Facebook Profiles series which she made by reproducing profile pictures used on social media, and Yusuf who was not Called exhibition — the story of a family created by collecting pictures (I intentionally avoid using the term "photograph" here) of social media users, who are focused on showing themselves as they want to be seen, and of people from different time periods via Google. Now, the context has changed and evolved into a medium that is in direct contact with nature. In Night Flight, the artist worked with animal figures in photographs selected from the Google search engine. She had initially set out to look specifically for images of extinct animals and convey her sensitivity in this way, but by deciding to act more intuitively she made room for the element of chance in her selection. She compromised the uniqueness of the artworks by way of reproduction, which has been a topic of frequent discussion throughout art history, and thus postcards and even tote bags got their own share of these animal figures. These animals, whose privacy were completely taken away by these photographs are transformed, in the artist's own words, into images that are "hunt down, observed and killed by the act of photography". Because humans have the right to everything, they can cross the boundary of respect as much as they please (!). According to the artist, the tyranny humans exercise on other human beings is made possible by the brutal and hierarchical relationship they establish with nature, while in her video she shares her flow of consciousness rather than a dramaticfiction by reading her own texts. Then, there are also the petitions, a series which was supposed to be created by the use of texts requested from anonymous people, however she chose to bring together her friends' writing instead, with a desire to "establish a connection with friends" in the form of both short and long articles. The question was: "Which animal would you like to write about?" She uses these texts in her prints without any intervention – it is both a pursuit of tenderness and the inclusion of the acquaintance.
The exhibition's formal composition and its world of meanings are rather intertwined, but their mutual implication is in constant motion. In her artistic process, which casts the text as the transmitter, she emphasises the following thesis: "One is inclined to admire animals' features they otherwise dislike or even are disgusted of in other things." We humans manage to alienate ourselves from anything we perceive to be "other" or different without further thinking. Our sense of vision remains unchallenged by our other senses due to its predominate exercise and influence for thousands of years. Night Fli ght may be carried out by a keen-eyed nocturnal owl or a blind eagle. Here, the main subject is the one who senses by intuition, rather than whose vision is the most developed. The experiences of animals of different kind come to life again in this exhibition thanks to the gesture of the artist, and we, the audience, have a chance to look once again at what we may have missed to see. Animal figures also evoke expression with their movements, as opposed to their individual existence. The artist gracefully liberates these animals, whose photographs were taken and isolated from their private environment to then become data in the virtual world.
We are going through an exceptional historical period; we are alone and feel helpless at times. Our state of being is limited by the 'pace' of the digital world and the simultaneous framework of 'inertia'. We have gotten used to look at things through a screen, and thus our ways of seeing have been transformed. However, it is possible to have an unconditional companionship devoid of time and space with Night Flight. Maybe, witnessing the world of animals in such a way, in their own state of being and gazing back into our eyes, may result in a process of reconsideration.
Seda Yavuz
Click to download Night Flight – Depo – Brochure
Photos: Sami Koen & Melis Bilgin Performance

Designed by Umut Südüak
Night Flight: Raziye Kubat and Zeynep Sayın Interview
Photos From The Exhibition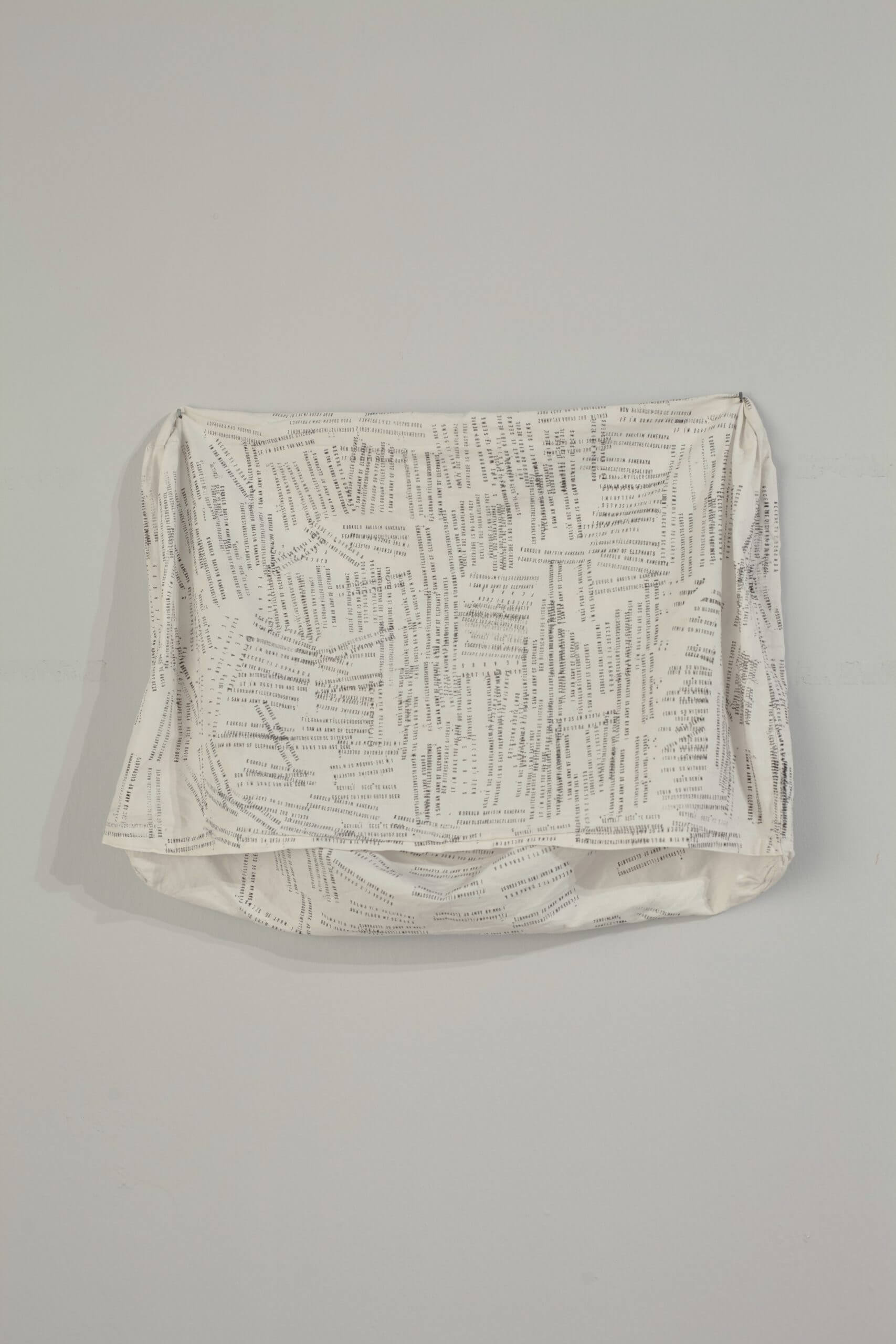 Poster designed by Umut Südüak
Photos taken by Cemil Batur Gökçeer
paintings, video, text: raziye kubat
duration: 2′ 34"
music: cicus marcus – la brise solo kalimba
edit: alper şen
translation: günseli kartay
2020 – istanbul
paintings, voice: raziye kubat
duration: 7′ 23"
music: aikyo – cajita de musica
edit: alper şen
edit: elif köksal, tenzin kendrick
musers: nil akat, almıla akdağ salah, kürşat akyol, sabine küper büsch, atilla dirim, eser öykü dede, yıldız göney, esma karadoğan, ishak kocabıyık, songül miftakhov, ayşecan terzioğlu, tuğçe tuna, vahit tuna, zeynep öz, ayşegül denizci uğur
2020 – istanbul
gece uçuşu – night flight
paintings, video, text, voice: raziye kubat
duration: 3′ 27"
music: kai engel – dancing on the edge
edit: alper şen
translation: günseli kartay
2020 – istanbul