Profiles
Facebookprofiles – Iskarta – Hayaka Artı – 2013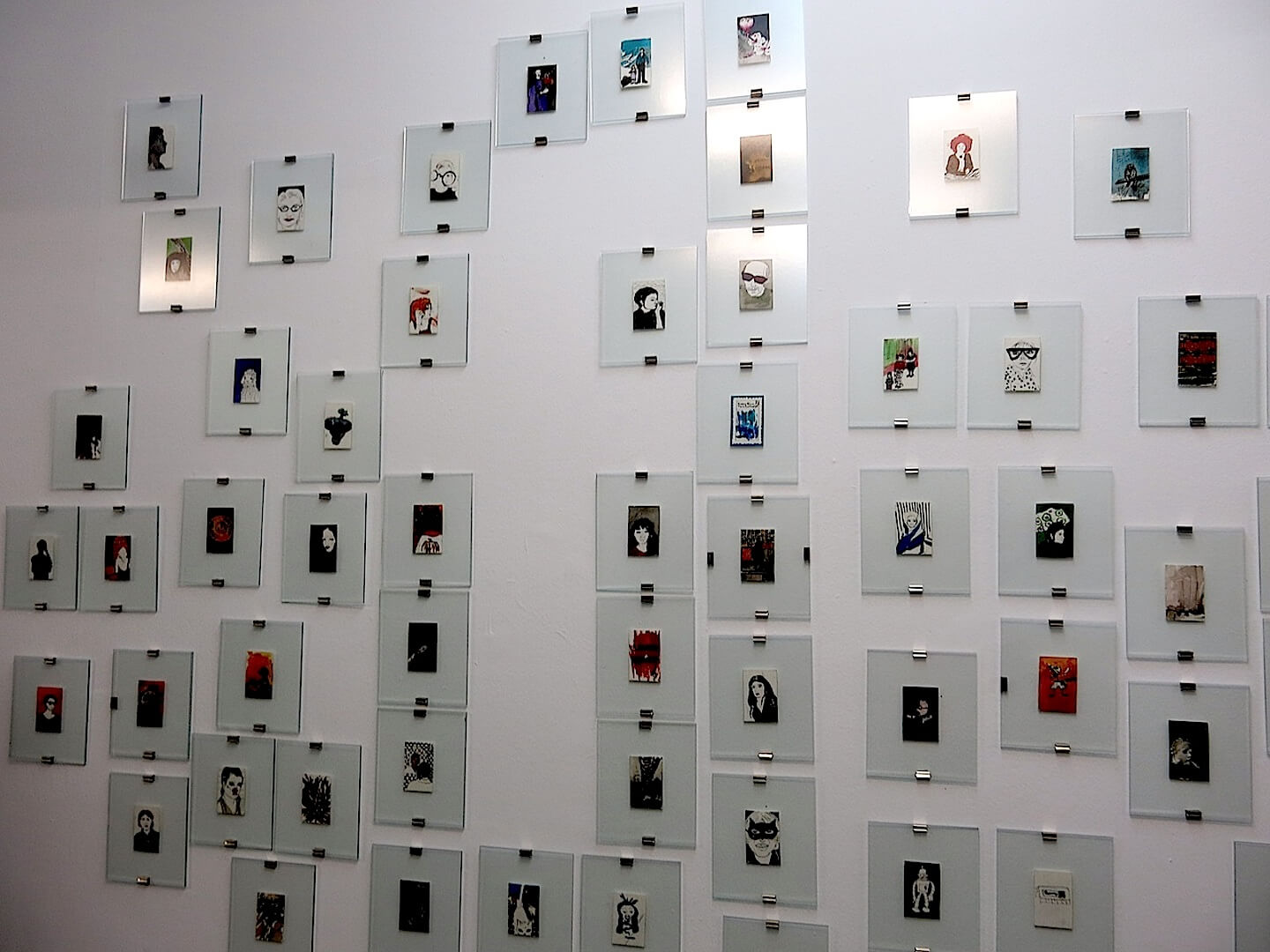 Masa Project – Facebook Profil Pictures – 2011

Facebook, which entered our lives about six years ago as a social networking arena, became another way of existing in the cyber world.When it first came out, I joined it, thinking that it could become a solution to the asocial way of living. I was overwhelmed with my friendlist starting to fill up as people who didn't concern me were becoming a part of my life, photos and dialogues of their past and their relationships were revealing everything like spilling the insides of a bag as if they will be relieved by sharing all of it. And just as I was thinking how very few friends I had, my friend list was getting longer. I survived three months on facebook until I closed my account and took a deep breath.
In the following three years, my friends kept telling me how facebook has changed, privacy and security has been increased and how it became a video-sharing site and therefore I should open my account again. I had a great comeback; I limited my friendlist and realized that if it is used sensibly without getting stuck in the growing network, it is an incredible virtual coffehouse.
While I was trying to find my ideal profile photo, I started paying more attention to other's profile photos. One swho change it daily according to their moods, ones who try and put the coolest photo, etc. What caught my attention is using a smily photo when one is sad… I did this as well and never understood if it was a sort of defiance against life. Overall I observed that the people on my list were using mostly photos with smiles, even laughs. So, I tried to take my ideal profile shot using the computer camera. Serious, busy, sad, curious, blank, official, seductive, childish… I tried all expressions but failed to find something ideal that would represent me and no need to mention that I was quite tired. I tried Snoopy, pigeons, seagulls, crows, the full moon, etc but none of them worked. The poppy flower didn't work either. Therefore, I stopped looking for the ideal.
When we take a passport photo, interesting enough, all government offices and everyone agree that "This is you and it represents you." While the government was treating my passport photo as my "respresentational photo" I thought of creating "representational photos" for everyone on my friend list by using papers that are the exact size of a passport photo. Brushes, fine point pens and ecolyn paint were suitable for the job… Thus, I started surifng profiles. At first it was fun and enjoyable however, over some time I realized that I was thinking about and feeling the worlds of those friends I was drawing and that infact was tiring. When I hit sixty two, I stopped.
I would not intend for those, whose photos I have and have not worked with, to search for a special subtext. I hope to complete my list one day.
Translation: Elif Eriş
Tree Profiles
For long years, I've kept the plates of tree profile images in my drawer. Every time I thought of them, I took them out, looked at them and admired them for a long time and returned them back to the drawer. Finally at the International "amber Art and Technology Festival // next ecology"it was time for them to be revealed. For the Masa project I presented profile images as "Facebook Profile / Facebook Vesikası". No for "Tree Profile / Ağaç Vesikası" we encounter profile images of trees.
Profile images are sul generis. Their identities have been altered. The sound installation is an allusion to Gabriel GarciaMárquez's Chronical of a Death Foretold. In the silent and lyrical flow of life, now the victims are trees. And again we, the audience.
Raziye Kubat
"Below is the list of trees that have profile images in the show:
Plane, Poplar, Pine, Magnolia, Rosewood, Pomegranate, Mulberry, Apricot, Plum, Oak, Blue Spruce, Daphne, Tamarisk, Fig, Willow Bunch, Walnut, Linden, Mimosa, Cypress, Cedar, Acacia, Judas, Fir, The Horse Chestnut, Birch, Oleaster, Olive, Orange, Hornbeam, Almond, Eriobotrya Japonica, Juniper, Hawthorn, Boxwood, Yew